Travel Iago smartphone app
2016—2017 | React Native, Redux, Node.js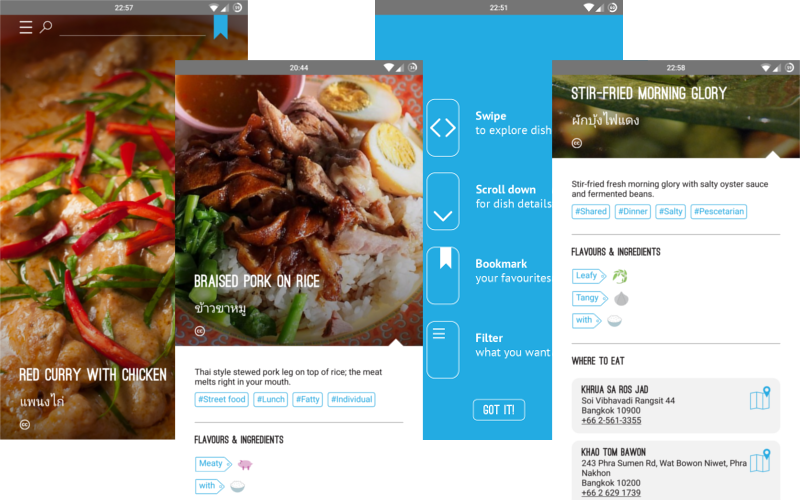 An app for curious food lovers who want to explore foreign culture while traveling, by trying authentic cuisine in small restaurants that locals love the most. It was released for Android and iOS.
Definitely one of the most challenging (and satisfying) projects I worked on, this app was a result of a wonderful team of skilled and creative people from all over the world working together to create something fun and useful.
It was also a great opportunity to watch the React platform grow and mature with time, becoming a reliable tool for building native apps almost as easily as their web counterparts.